1951 Down Place #054 – Prehistoric Women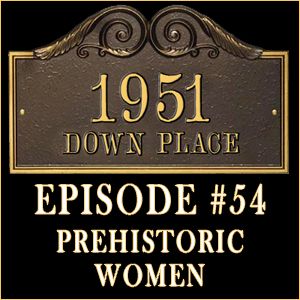 We're not sure, but either Casey Criswell (Bloody Good Horror), Derek M. Koch (Monster Kid Radio), or Scott Morris (Disney, Indiana) slipped their foot off the break pedal of the Delorean and they've found themselves in the midst of Prehistoric Women. Hammer's 1967 Prehistoric Women to be exact – staring Martine Beswick, Edina Ronay and Michael Latimer. Will our heroes be able to out race the hot rod rhino? Download and listen to find out!
Download 1951 Down Place: Episode #054 here!
Voicemail: 765-203-1951
Email: podcast@1951downplace.com
Twitter: http://twitter.com/1951DownPlace
Facebook Group: http://tinyurl.com/downplacegroup
All original content is licensed under a Creative Commons Attribution-NonCommercial-NoDerivs 3.0 Unported License.
Intro by: Scott
Plot Synopsis: Derek
Episode Producer: Casey
Citations available upon request.