Episode #024 – One Million Years B.C.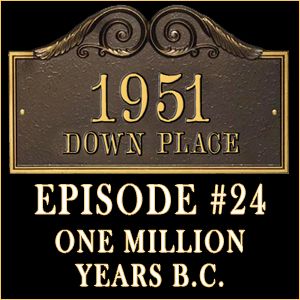 You don't get the Teen Angels this month. Instead, you get the Down Placers as Casey, Derek, and Scott tackle what was once billed as Hammer Films' 100th production – One Million Years B.C. (dir. Don Chaffey). Don't worry, folks – none of the boys wore a fur bikini while talking about this caveman epic.
Download 1951 Down Place: Episode #024 here!
Voicemail: 765-203-1951
Email: podcast@1951downplace.com
Twitter: http://twitter.com/1951DownPlace
Facebook Group: http://tinyurl.com/downplacegroup
All original content is licensed under a Creative Commons Attribution-NonCommercial-NoDerivs 3.0 Unported License.
Citations available upon request.