Episode #022 – The Men of Sherwood Forest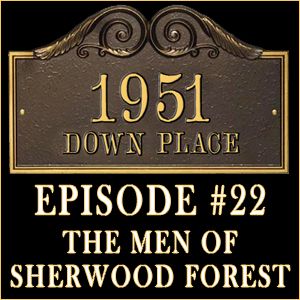 All three Down Placers are back . . . and wearing tights . . . for this month's episode of the podcast. Before tackling the stories of Frankenstein or Dracula, Hammer Films explored another legendary character, and The Men of Sherwood Forest (dir. Val Guest) was their first go at bringing Robin Hood to the screen.
Download 1951 Down Place: Episode #022 here!
Voicemail: 765-203-1951
Email: podcast@1951downplace.com
Twitter: http://twitter.com/1951DownPlace
Facebook Group: http://tinyurl.com/downplacegroup
This work is licensed under a Creative Commons Attribution-NonCommercial-NoDerivs 3.0 Unported License.
Citations available upon request.
(Some production music provided by Kevin MacLeod.)